The Books of the Architecture of the City

Book

2016

Milan, Italy
Client: Istituto Svizzero, Milan (IT)
Design: w/ Joris Kritis
Curated by Victoria Easton, Kersten Geers e Guido Tesio. Feautured in DOMUS n. 1008 December 2016
Photos by Giulio Boem
Dimensions: 280 X 380 mm
236 pages Book 1
232 pages Book 2
232 pages Book 3
236 pages Book 4


Brancusi — Sublimation of Form
Exhibition, Catalogue
2019

Brussels, Belgium
Client: EUROPALIA
Design: w/ Joris Kritis
Curator: Doïna Lemny and the EUROPALIA artistic team

The flagship event of EUROPALIA ROMANIA was a prestigious exhibition devoted to Constantin Brancusi (1876-1957), one of the most influential sculptors of the 20th century. This was the first time a solo exhibition highlighted the work of this particularly versatile artist - the last retrospective was organised in Paris almost 25 years ago. Brancusi is a key figure in the history of art; he is considered to be a pioneer of modernism.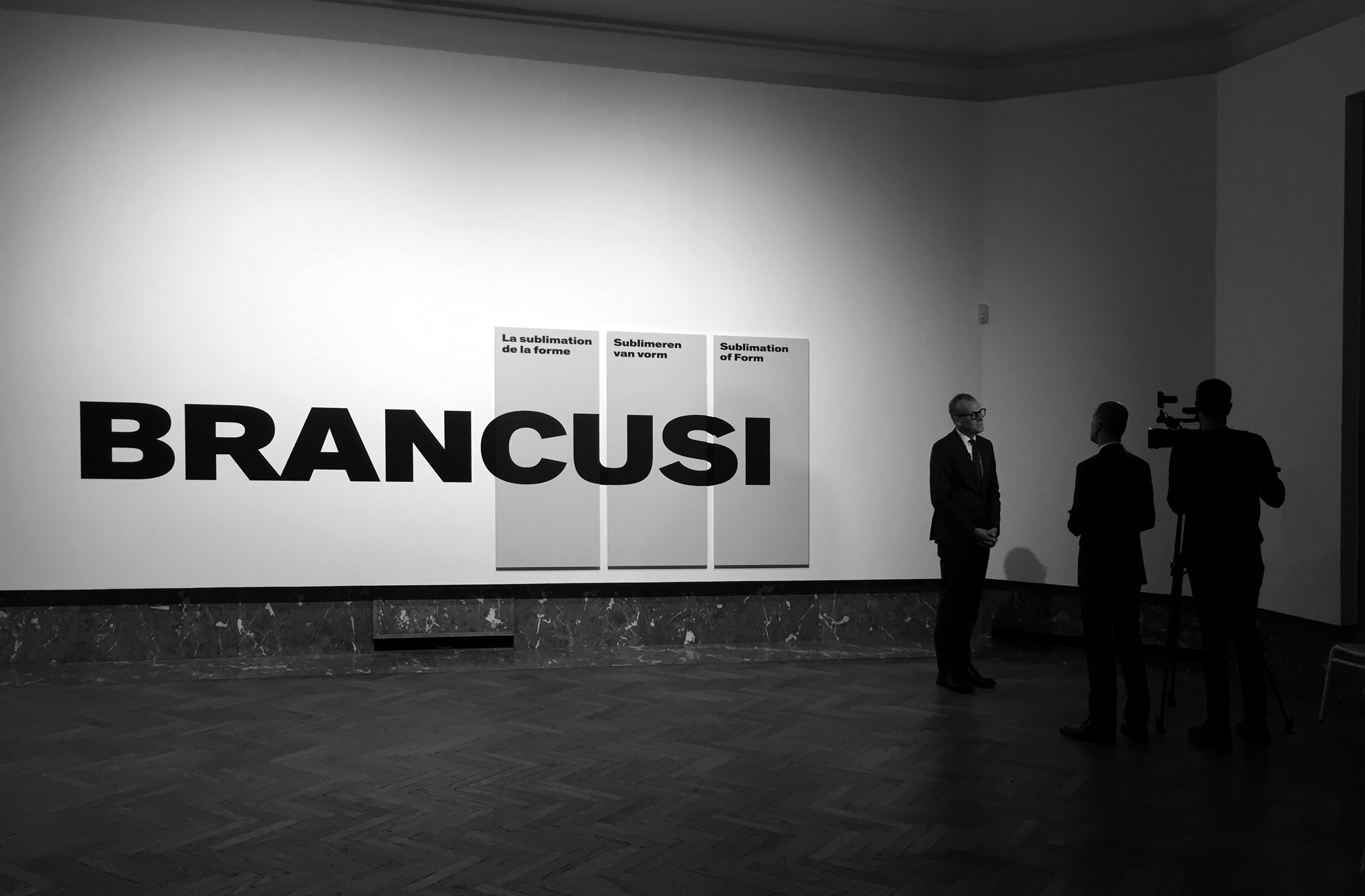 100 Columns
Book

2019

London, United Kingdom
Client: Kingston School of Art
Edited by: Camiel van Noten and Matthew Phillips

Columns are anything and everything; they're all these things and more. Our ambition was to decode the principles in past works where the column takes primacy as the fundamental critical and conceptual component. Through these 100 drawings – some almost comically abstract, others full of detail – we interrogated their possibilities. We were in search of universal ideas, looking to exploit these references as concepts rather than as image or formal inspiration.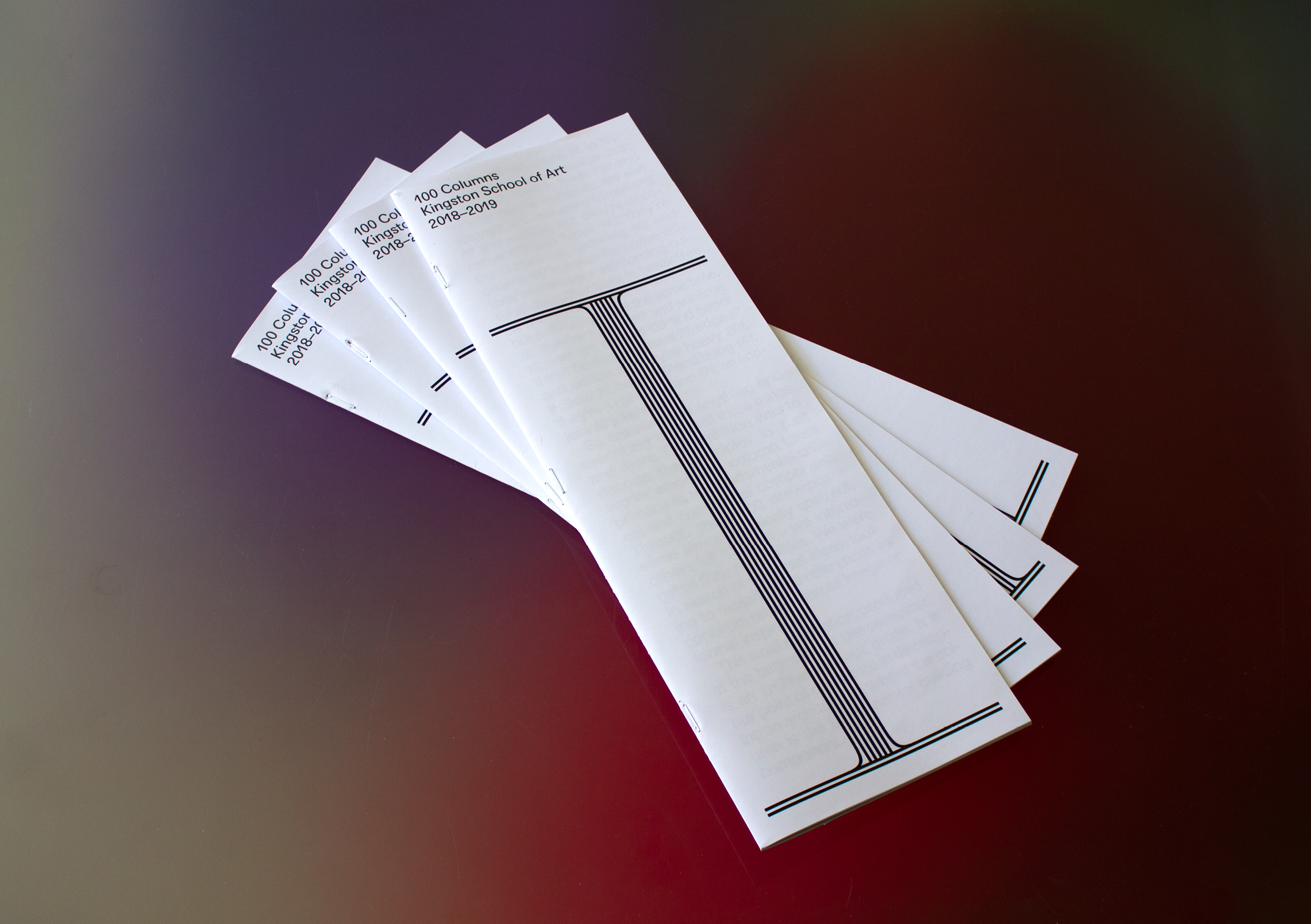 VIEWS — A Visual Dialogue
Visual Essay
2019

Brussels, Belgium
Client: MAD Brussels
Photos by: Eline Willaert

Urban renewal is generally considered to be a strategic driver for local development and economic growth. Yet all too frequently it's shaped according to economic rather than socio-cultural interests. Using Brussels' Canal District as an entry point, I've decided to focus my approach on how urban regeneration may deter people from living in certain areas or cause locals to uproot from their neighbourhoods. The graphic elements I've designed for the frieze interact with the lines from the ceiling in the installation space and simulate a bar code—a visual metaphor that reminds the viewer that economic interests should not take a central role in urban transformation. This project suggests that the Canal District, and other neighbourhoods at risk of similar developments, should remain in communication with the rest of the city in order to preserve the valuable interpersonal exchange that happens on many different layers in Brussels, making it the interesting city it is.



Still Undead: Popular Culture in Britain
Beyond the Bauhaus
Introduction Posters
2019

Nottingham, United Kingdom
Client: Nottingham Contemporary
Photos Credit: Nottingham Contemporary and Stuart Whipps

8 Introduction posters and a title wall for the exhibition Still Undead: Popular Culture in Britain Beyond the Bauhaus in Nottingham Contemporary. Each poster is a visual interpretation of what's being shown in the room.